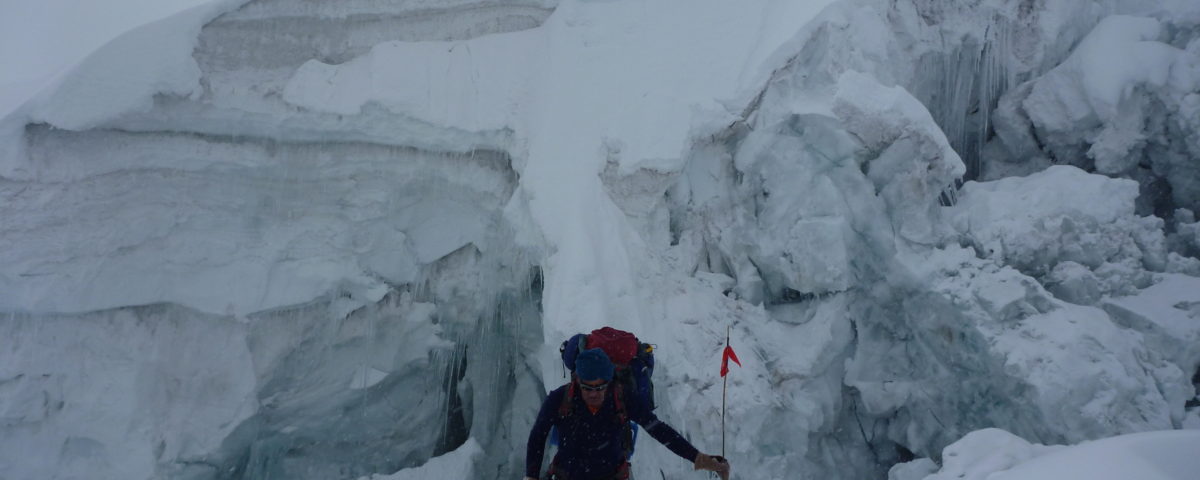 ---
« I found the expedition to Manaslu the hardest compared to my last three climbs. Maybe K2 in 1996 from North was harder. I didn't have such a bad weather even on Kangchenjunga in 2001, and now I understand why even excellent climbers were talking about Manaslu with such a deep respect. »
Piotr Pustelnik
Expedition's diary – Manaslu 2009
Base Camp, October 9th 2009
It snowed heavily for six days. More than five feet of snow. Six days have put an end to our hopes for the summit.
We have tried everything. But on a mountain like Manaslu, known for its high risk of avalanches that have caused a fatal accident out of two, ventured to the summit in these conditions are reckless. No sherpa would have accompanied us. Moreover, the return of good weather goes with a strong high altitude wind that forced us to hope for an unlikely window of relative calm.
The last two teams present on the Base Camp, one Mexican, one French, with whom we have studied the possibility to join forces – form a joint team of sherpas, identify and re-equip the fixed ropes in the most dangerous areas, try to reach the summit in a fast and light attempt – have permanently left the Base Camp or are about to do.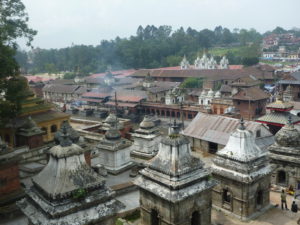 We needed two small days of clear weather to reach the summit on the night of October 3 to 4; the Himalayas gave us six days of storm, a huge end of monsoon as it rarely occurs at this season, which finally condemned all our hopes.
It is with great disappointment that we leave this mountain. Now is the time to say goodbye to our Sherpas, our cooks and all those with whom we shared a life of intense shipping for five weeks. Now is the time to say goodbye to Nepal and the mountain, as usual, were the vectors of a sublime and powerful experience. The pain is great. We leave the Manaslu, empty. Empty of any energy. No more ambition. Melancholy.
We will return.
Guillaume Hintzy
Base Camp, October 4th 2009
30.09.09 – First summit attempt for our group – Derek Mayne et Michel
« Tchouky » Fauquet – Frostbite –  Back from 7800m  to base camp
01.10.09 – Giant serac collapsing – Accident bellow Camp 2 – A Slovenian climber severely injured – Slow rescue down to base camp
02.10.09 – Camp 1 to Camp 3 for Guillaume Hintzy and Michel Vincent
03.10.09 – Bad weather forecast – Back to base camp for Guillaume Hintzy and Michel Vincent
Base Camp, September 29th 2009
After a night at Camp 2 (6400 m), and a push to Camp 3 – located by the north col at 6900 meters high, all the team came down to Base Camp on the 27th of September. As far as I'm concerned, I took the opposite direction and went up to sleep at Camp 3 on the same day with Sherpas Phu Dorje and Then Dorje.
I came back to Base Camp yesterday. Bad weather and strong winds will shortly beat down on the mountain for about 10 days. We absolutely need to reach the summit before the 4th of October. Except for Laurence, which is not enough acclimatized to go on a summit bid, we will set off again towards the altitude camps, as soon as tomorrow, and hope to reach 8163 meters high, without oxygen, during the night between the 3rd and 4th of October.
Guillaume Hintzy
Base Camp, September 23rd 2009
Our Sherpas have organized a great and full of emotion Puja ceremony. On 22nd of September, we – Michel and I – reached Camp 2 after a difficult traverse below gigantic séracs and the ascent of steep snow slopes. The camp is located at 6400 meters. The rest of the team stopped 200 meters below. We started our descent in complete white-out and reached our tents at the end of the afternoon.
Tomorrow, we will start a long trip in altitude. Our objective is to go back to sleep to Camp 1, then Camp 2, and after a day rest at Camp 2, we hope to sleep at Camp 3 located by the north col at 6850 meters high.
Base Camp, September 19th 2009
On 17th September, we reached Base Camp, located at 4900 meters, after two days of rest at Sama. We have been joined by Michel Fauquet, known as Chouqui, and Canadian Derek Mayne, with whom we will share our ascent permit and Base Camp commodities. They will be supported by altitude Sherpa Niima Kancha and our team will be assisted by Mingma Tsering Sherpa, Phu Dorje Sherpa and Then Dorje Sherpa.
The route follows a large icy plateau which leads to Camp 1 (5700 meters). Thereafter, it follows a horizontal traverse below gigantic séracs – certainly one of the most exposed areas – before ascending steep snow slopes towards Camp 2. We will need to move quickly in this dangerous zone in order to avoid the unforeseeable movements of this ice fall.
Rendezvous in one week!
Philim, September 12th 2009
Followed by 70 porters, we reached Philim, located at an altitude of 1590 meters. In two days, we should be at Sama, the entry gate to the Manaslu glacier and our last stop before the climb towards Base Camp.
All the team is in good spirits.
A great adventure in one of the most inhospitable areas on Earth
At the edge of one of the most secluded Himalayan valleys rises a rocky and icy giant, Manaslu, one of the 14 summits on Earth rising above 8000 meters. Next September and October, Guillaume Hintzy will attempt climbing the Manaslu from the Northeast Face. Faithful to the principles that inspired his previous expeditions, he will carry out this ascent without supplementary oxygen.
In order to reach the 8th highest summit on Earth (8163 meters), Guillaume Hintzy has put together a team of experienced mountaineers. Before the French team can reach base camp, they will trek the Buri Gandaki valley whose boundary leads to a high altitude pass. This pass has been used for centuries to transport salt coming from the Tibetan high plateau. Forbidden for foreigners until the beginning of the 90's, the valley has been deeply influenced by the different tribes that lived here. As the path goes along, Nepalese villages are substituted for hamlets where the Tibetan language and culture remains intact.
Over a period of four weeks the team will climb towards the Manaslu's summit, a mountain which inspires deep respect from the greatest mountaineers because of its unpredictable nature. Above base camp, located at 4800 meters, 4 altitude camps will be established in order for the team to reach, without oxygen bottles, the "death zone" (beyond 8000 meters) and return safely. Numerous avalanches, temperatures between -20° and -35°c and the lack of oxygen (35% in comparison to sea level) which reduces physical capacities to a bare minimum will be the main dangers of this strenuous expedition.
_______________________________________________________________
Guillaume Hintzy – short bio 
Guillaume Hintzy, 35 years old, is married and has a little daughter named Anouk. He divides his life between his professional occupation in Paris, novel and tale writing and his mountaineering and polar expeditions. A notable previous achievement is his 2007 crossing of Greenland by ski, unsupported and unassisted. This year, he expects to be the 12th French climber to reach the summit of the Manaslu.
Main expeditions
Greenland crossing from West to East by ski, unsupported and unassisted (Greenland)
Mustagh Ata ascent (7546 meters, China)
Expedition in Spitsbergen by ski (Svalbard)
Expedition in the Disko Bay by ski, unsupported and unassisted (Greenland)
Mera Peak ascent (6480 meters, Nepal)
Iceland crossing from North to South by ski (Iceland)
Expedition in Baffin Island by dogsled (Nunavut)
Expedition schedule 
The expedition will start on the 6th of September and will end on the 19th of October 2009.
D1: flight from Paris to Kathmandu
D2: Kathmandu
D3: drive to Arughat (570 m)
D4: trek, Soti Khola (730 m)
D5: Machha Khola (930 m)
D6: Jagat (1370 m)
D7: Deng (1540 m)
D8: Ghap (2165 m)
D9: Sama Goan (3525 m)
D10 – 12: acclimatization, Sama Goan
D13: trek to Base Camp (4800 m)
D14 – 37: Manaslu ascent
Camp 1 (5700 m)
Camp 2 (6400 m)
Camp 3 (6800 m)
Camp 4 (7450 m)
Summit (8163 m)
D38: return trek, Samdo (3860 m)
D39: Bhimtang (3850 m)
D40: Dharapani (1300 m)
D41: Jagat (1250 m)
D42: Besi Sahar (620 m)
D43: drive to Kathmandu
D44: flight from Kathmandu to Paris
History of Manaslu's main ascents 
1956 : First ascent, from the North-East face – T. Imanishi / G. Norbu (Japan)
1971 : Ascent of the North-West spur – K. Kohara / Motoki (Japan)
1972 : Ascent of the South-West face – R. Messner (Austria)
1972 : An avalanche causes the death of 16 Korean, Japanese and Nepalese climbers
1974 : First women to climb a 8000m+ summit – N. Nakaseko / M. Uchida / M. Mori / J. Sherpa (Japan)
1977 : First French attempt – P. Beghin and T. Leroy reach 7560m but must retire due to serious frostbites
1981 : First ski descent – P. Woergotter / S. Millinger (Germany)
1981 : Ascent of the West face, first French success – P. Beghin / B. Muller (France)
1982 : 2nd French success – Louis Audoubert (France)
1984 : First winter ascent – M. Berbeka / R. Gajewski (Poland)
1984 : Ascent of the South ridge – K. Wielicki / A. Lwow (Poland)
1985 : Ascent of the East ridge – W. Studer / A. Kami (Austria)
1989 : 3rd French success – B. Chamoux / P. Royer / F. Valet / Y. Detry (France)
1991 : Ascent of the South face (in alpine style), first full traverse of the mountain – A. Makarov / V. Pastukh / I. Svergun (Ukraine)
1996 : Chantal Mauduit (France) reach the summit, after two successes in less than a month on Pumori and Lhotse
2000 : First solo ascent – Jean-Christophe Lafaille (France)
2006 : Direct ascent of the North-East face – D. Urubko / S. Samoilov (Kazakhstan)
TECHNICAL SHEET
---
Description : Manaslu, 8th summit in the world
Country : Nepal
Duration : 44 days (September / October 2009)
Way : North-East face

Altitude : 8163 meters, failure at 6900 m (weather)
Place : Himalayan Range, Gurkha Massif
Cotation : V / AD-
Means of transport : Base Camp (4800 m) and 4 altitude camps
Others : Without oxygen
Team : 8 members including Laurence Abraham, David Delmas, Michel Tchouky Fauquet, Guillaume Hintzy, Derek Mayne, Michel Vincent
Camps : Base Camp (4800 m) and 4 altitude camps

PARTNERS
---